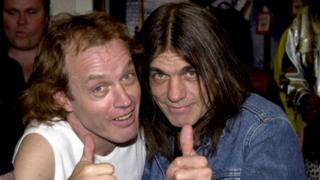 Australian guitarist and AC/ DC co-founder Malcolm Young has died aged 64 after a long battle with dementia.
He succumbed peacefully on Saturday with his family nearby, the following statement said.
Young will be remembered for his powerful rhythm guitar riffs that were instrumental in propelling the Sydney heavy boulder group to stardom.
Three Young brethren have been part of AC/ DC's history, including lead guitarist Angus. Producer George Young died in October.